Sean Fields & Damon Humphrey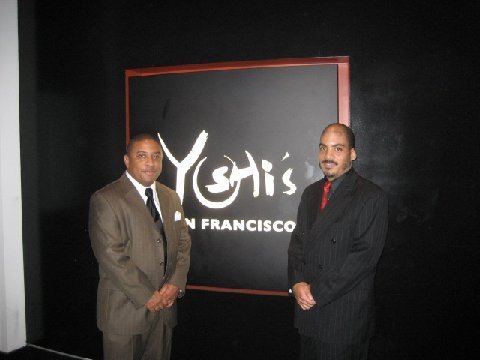 Founder and Co Founder of After Midnight Productions




DJ ABBICO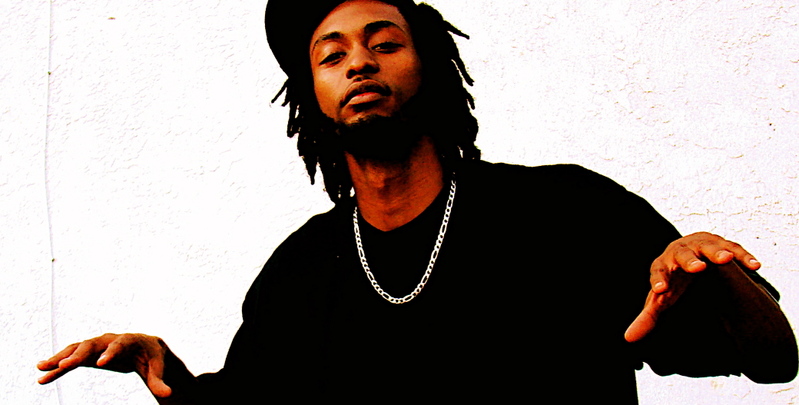 DJ AbbiCo is an acronym for 'Don't Judge A Book By It's COver." He was born INTO the album "Thriller" by Michael Jackson/Q. When he was old enough, he began playing the piano, & by Kindergarten he was already being classically trained. When he reached the 8th grade he decided to quit Piano lessons to pursue his "own studies" in Music. In High School he was introduced to beatmaking by playing the keyboard around a rapper friend of his who told him he could be doing this for rappers. Intrigued by this, he began obsessing with beat making and getting it recorded any way he could. In 2000 he began doing just that as he graduated from the Karaoke machines to the Tascam 8-Track, recording demos for the neighborhood talent . From then on he's been pleasing the ears of todays locals in the Underground all over. DJ AbbiCo has 10 Solid Years of Experience with beatmaking and is still exploring the possibilities that lay ahead of us. DJ AbbiCo's Influences are an array of Originators: Sly Stone, James Brown & George Clinton. Classics: Stevie Wonder, Curtis Mayfield & Smokie Robinson. Eclectics: Prince & Raphael Saadiq. Ground-Breaking Producers: Teddy Riley Timbaland & Dr. Dre, and a host of others from genres that reach to Country Music. His 'self-guided' history lesson has taught him one Important Lesson: You never know where you're going until you know where you came from. This young Producer's goals are to cater to an Artists particular Sound, while Directing them into the future of Music. With a great Understanding of Musical Trends; (how they function, when they change & how they will change at a given time), DJ AbbiCo has been able to not only keep up with Today's hottest Producers, but to accurately forecast the next 'Big' sound ahead of time. AbbiCo is now working with some of the most talented acts that are ready to be the next Big Thing as well as those who are just in it for the Love of Music. Those that understand that the services of others are to be respected are the kind of Artists that surround DJ AbbiCo. "Helping someone out by just giving them a free beat would be okay if the person was never supposed to take themselves seriously. But since we all pay to get high, which doesn't benefit our future, why aren't we all paying for the services that Do benifit our future" -DJ AbbiCo
Please, Enjoy the music!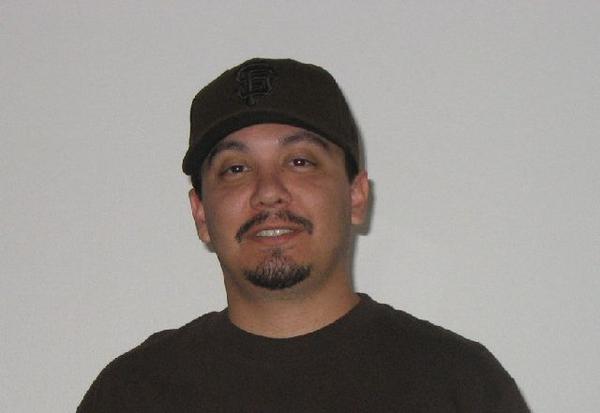 E Fresh


Erik Ramirez is an all around music lover. Music has been a constant influence in his life. He briefly studied Electronic Music in college. He spent one year On Air at his college radio station which plays only Jazz music. However, he quickly realized that broadcasting was not his calling.

Off and on he would create instrumentals on his Korg keyboard for his personal use, not taking it seriously. After years of dreaming to work in the music industry, he decided to move to Los Angeles to pursue his dream. He is now a Certified Recording Engineer and Producer.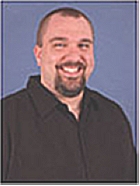 LAW AKA LESTER WILTFONG


Lester, otherwise known as LAW, has been an MC and lyricist for nearly 20 years. His love for music started in High School when he would write and perform parody songs to get the crowd live and to give everyone a laugh. Since then he has written, performed and executive produced numerous songs. He can write lyrics in any style ranging from Rock to Gospel to Country; however he prefers to write lyrics for R&B, Hip Hop, and Dance. Lester has the ability to write quickly to an already produced track or come up with original lyrics and then formulate the musical track around his words. Either way he is an asset to have on hand while in the studio.

Lester has been an ASCAP Writer Member since 1998, and a Publisher Member since 2005. His most frequent collaborator is his long time friend Laphonso Woods, aka Fonz, aka Spade. Together they formed Midwest Syndicate. It was as Midwest Syndicate where Lester has had the most success. They were featured on the Home Jam segment of Chicago's #1 radio station WGCI. Their music was also featured in the full length film Desire Of Innocence. They also have had their music played on the FOX sitcom Titus, in the episode titled The Break Up, and the FOX sitcom Wanda At Large. Their songs have been played in several other countries including Denmark, Australia, Sweden, and Mexico, just to name a few. Lester has worked with numerous producers through the years, including acclaimed Hollywood music producer Rob Walsh. Currently Lester writes lyrics and works in Marketing, Promotions, and Bookings with Opposite of Hott productions.

Lester believes in the following quote from Confucius; "a wise man should learn from his mistakes, an even wiser man learns from the mistakes of others", and also that no one should ever stop learning. Which is why Lester has attended numerous seminars on business and marketing, and he continues to read and research the music industry. As the Co-Founder of Liquid Element Records and Liquid Element Publishing, Lester keeps an open mind in all things related to the business of music .
Side note: Lester Wiltfong, is in the process of writing lyrics for several of After Midnight Productions instrumentals, also he is preparing to go into the recording studio. Shortly there after, the completed songs will be submitted to a licensing company called Screen Music International for possible acceptance to movies, video games and the like.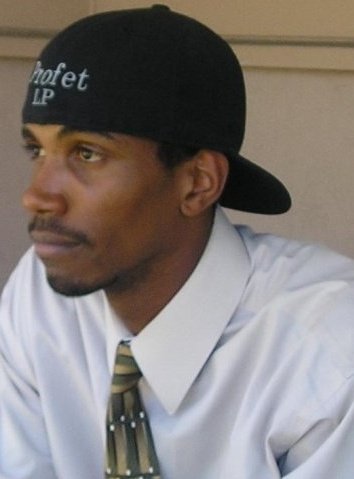 ProfeticLyrics


Songwriter and Owner of ProfeticLyrics founded in 2008. Writing for R&B/Pop artists, bands and commercials.

Spoken Word Artists: a long time writer with a wide variety of topics including social change, politics, love and the importance of writing.

As founder and 3yr host of Poetry by the Bay (bi-weekly Spoken Word/Open Mic Event) is available also for your concerts, shows and events.

Member of Product of Environment (P.O.E.): Spoken Word/R&B/Hip-Hop Band with an eclectic sound and style. Performing now in a Bay Area location near you. Visit www.reverbnation.com/poerhythms for music, videos and more.

Poetry Workshops: the importance of writing must start with our youth. Lyrical Profet has done workshops at local high schools and organizations including the Omega Boys and Girls Club.

Hosting Experience hosting at Bay Area venues including: Maxwell's Lounge, Rasellas and regular host of Poetry by the Bay.

To book L.P. for Featured Spoken Word Events, Hosting, Lyric Writing, or Production contact http://www.crosseyedmgt.com



Lyrical Profet (L.P.)
Owner of ProfeticLyrics
Host of Poetry by the Bay
Member of Product of Environment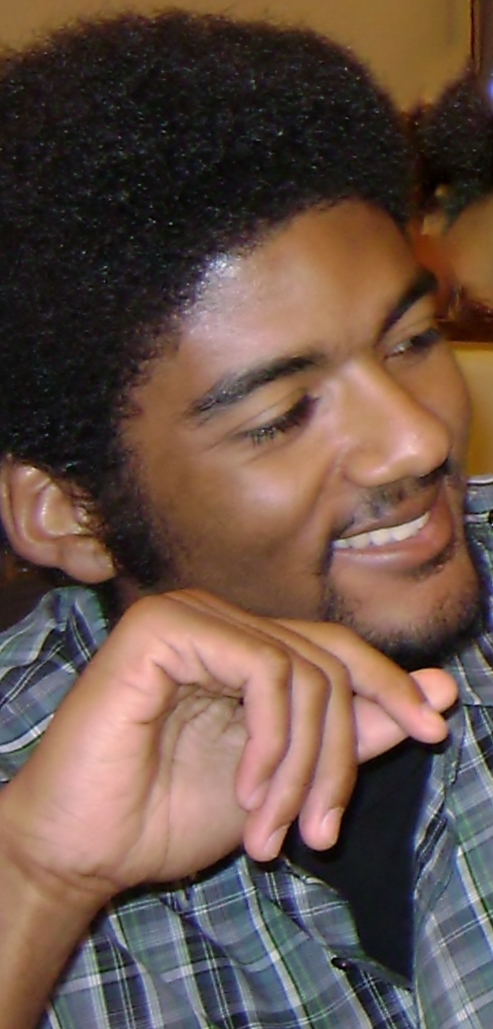 Neil Humphrey


Neil's affiliation with After Midnight Productions started when Neil co hosted AMP's first online radio show in 2009. Since then, Neil has been working along side Damon to help brand the company and promote its services. With his dual language abilities in English and Japanese he helps to promote After Midnight locally and Internationally. =






---
| Return Home | About | News | Service | Credits | Studio | Squad | Photos | Videos | More |